Warehousing and Storage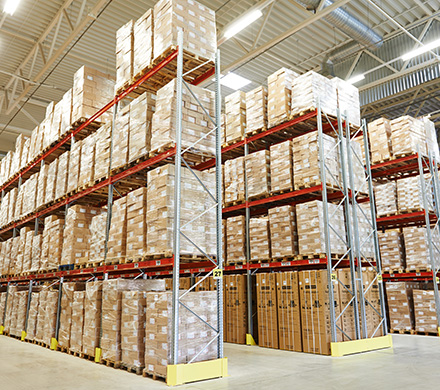 Are you going to send several packages and you are afraid that one of them can be damaged in the process? Don't worry, Flashcargo Group Corp can help you. Our services include warehousing and storage of goods. We are a freight, cargo, and logistics company. Besides warehousing and storage, we offer air freight services throughout Latin America and the Caribbean, focusing on Costa Rica, Colombia, Venezuela, Chile, Argentina, Ecuador, and Peru. We manage certain steps in the supply chain such as handling goods, delivering them via inland freight transport to the airport as well as their final destination. Sometimes, a supplier will deliver goods directly to the airport. We also offer a large fleet of trucks for domestic stock transfer: three 23-foot trucks and one 53-foot truck.
Finding a reliable company that offers warehousing and storage is an essential part of logistics operations. This requires great skill and organization to coordinate the demand and supply of goods and ultimately meet customer needs. A benefit like warehousing and storage includes operating specialized machinery, loading objects of different shapes and sizes, keeping goods at low temperatures, managing stock, auditing inventory, keeping equipment in working order, processing returned goods and managing the receipt, storage and dispatch of goods.
Best Warehousing and Storage Services in Miami
Our team of logistics professionals provides a wide range of courier services and solutions. No matter where your merchandise is going, our team is ready for it. We offer our clients state-of-the-art technology, reliable and responsible drivers, and suppliers who will carefully handle the merchandise from the starting point until it reaches its final destination. We have the best warehousing and storage services in Miami.
If you need warehousing and storage, call us at
(786) 391-0004
or pay us a visit in Florida at 5481 NW 72nd Ave. Miami, FL 33166; and California at 4220 W 238th St. Torrance, CA 90505.