Flashcargo Group Corp Launches Amazing Mobile-Friendly Website and Establishes Itself as a Leading International Freight Forwarder
The new website offers a brand-new experience for customers.
October 11, 2017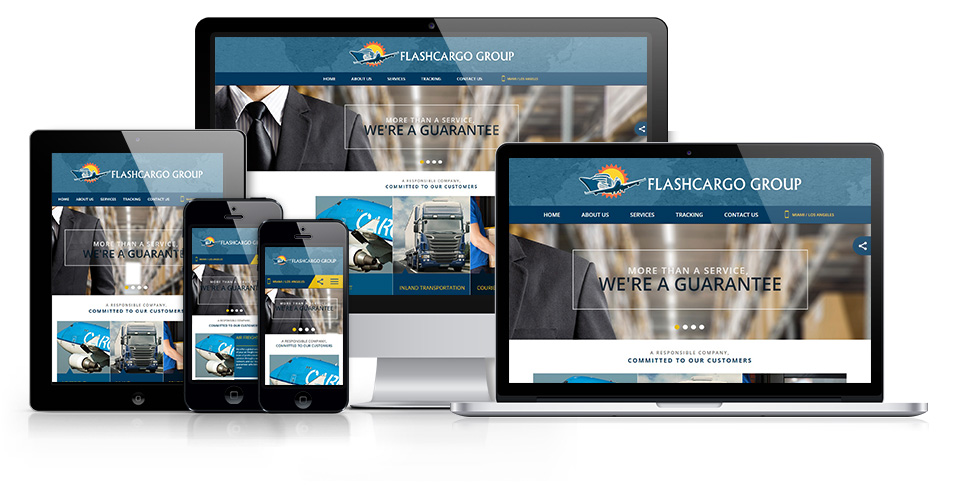 (PRWEB – 10/11/2017 7:00 AM EST) - Flashcargo Group Corp, a prominent international freight forwarder in Miami, is happy to announce the launch of its new website, which uses the latest technology to reach a wider range of customers.
"It gives us great pride to announce the launch our new website. Our customers are really going to notice the difference. Flashcargo Group Corp is the premier international freight forwarder in Miami, and we strive for customer satisfaction. That is why our new website includes detailed information about all the services we provide. We want to give our customers the best experience possible because they deserve it," said Rolando Cuan and Enrique Sidoine, owners of Flashcargo Group Corp.
The company offers air freight to Latin America and the Caribbean, focusing on Costa Rica, Colombia, Venezuela, Chile, Argentina, Ecuador, and Peru. Flashcargo Group Corp also provides sea freight, inland transportation, and air freight to Europe, acting as a liaison between airlines and shippers.
Flashcargo Group Corp has built a strong reputation in Miami and abroad for its reliability and excellent customer service. Although the company has been providing logistics services and international freight forwarding in Miami since 2014, its new website will take it to the next level because it is designed to increase the company's visibility on search engines using SEO, or search engine optimization. That means that when people search for terms that are related to the company's services, its new website will be among their top search results.
On the new website, clients will be able to find detailed information about the company's services, read testimonials, sign up for the company's newsletter, and even track their packages. The website is compatible with any device, including laptops, desktop computers, tablets, and smartphones.
To check out the new website and find out more about Flashcargo Group Corp's services, visit
www.flashcargogroup.com
or call
(786) 391-0004
.